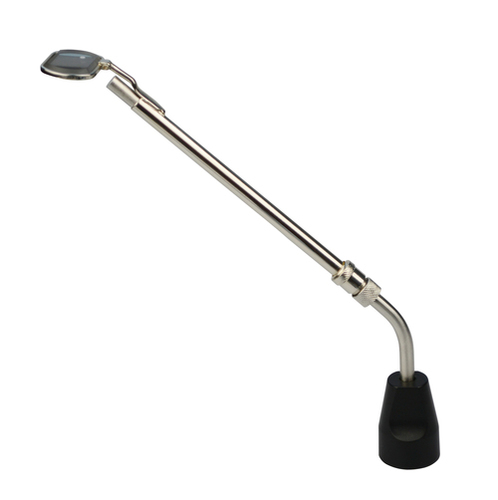 3.5V Larynx/Nasopharynx Illuminators
Product Code : 3.5V ILLUMINATORS
Product Description
We feel proud to present our company as the foremost exporter of Fibre Optic Laryngoscope. Specially developed for Laryngoscopy procedure with reduced weight, this instrument improves the balance and maneuverability even in the most difficult intubations. Our Fibre Optic Laryngoscope has one- piece stainless steel construction with excellent blade integrity and superior corrosion resistance.
Key points:
Reduced risk of contamination in patients
Provided with a bright, white Halogen illumination
Provides clear, color-corrected view
What is Laryngoscopy?
It is basically endoscopy of a specific part of the throat, known as larynx.

3.5V LARYNX/ NASOPHARYNX ILLUMINATORS
Halogen lamp provides light output.
Fiberoptics for optimal beaming and transmission of the light.
Wide-angle rotatable mirror with pilot aperture illuminators withstand sterlization with steam, water, gas or solutions.
Bulb : T3100.