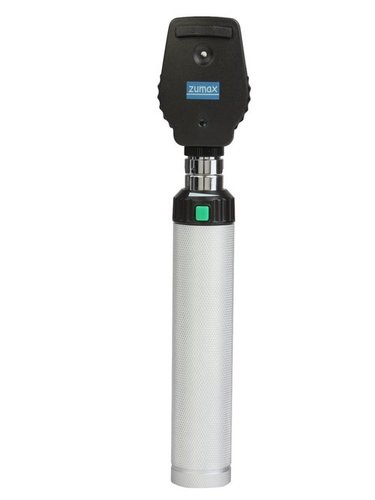 3.5V Pro Led Coaxial Ophthalmoscope
Product Code : 3.5V PRO
Product Description
We are highly acclaimed as one of the prominent suppliers of Pro LED Coaxial Ophthalmoscope. It is well integrated with a polarizing filter which virtually eliminates corneal reflection. This ophthalmoscope comes with a wide range of unique aperture and filter combinations for greater versatility. With its cobalt blue filter, Pro LED Coaxial Ophthalmoscope can easily detect corneal abrasions. In addition, the coaxial optical system is also embedded for shadow-free spot and easier entry into un- dilated pupil.
Key points:
LED lamps for producing consistent color
Handy to use
Compatible with all types of power sources
3.5V PRO LED COAXIAL OPHTHALMOSCOPE
Coaxial optics enables easy access into undilated pupils for more accurate diagnosis, While two filter selections provide optimum light levels for entering healthy eyes and those with cataracts, 68 focusing lenses combination for seamless focusing.
Coaxial optica enables easy entry into undilated pupils through precise lamp filament and optical alignment.
3.5V LED lamp provides light output for true tissue color and consistent, long-lasting illumination.
68 lenses in single-diopter steps for precise resilution (+38D to -30D).
18 unique aperture/filter combinations for greater versatility.