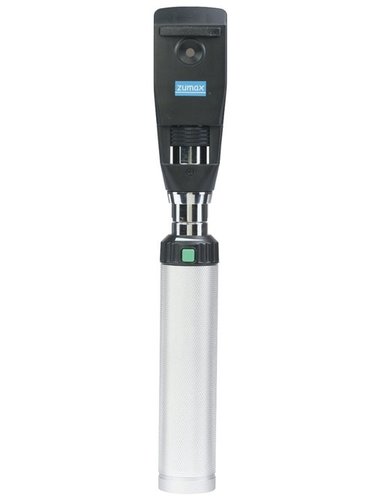 3.5V Streak Retinoscope
Product Code : 3.5V Streak
Product Description
Since years, we have been engaged in exporting a wide range of Streak Retinoscope. It is specially developed to produce the brightest, sharpest, and cleanest streaks. Makes refractions quite easier, this retinoscope is best known for providing high brightness. This ensures easy and quick refractions even in patients with small pupils. Integrated with a crossed linear polarizing filter, Streak Retinoscope completely eliminates troublesome glare from trial lenses. With this technology, it helps you perform a more precise exam.

Key points:
Provided with an external focusing sleeve
Comfortable to use
Improved instrument maneuverability

3.5V STREAK RETINOSCOPE
3.5V Streak Retinoscope is designed exclusively to determine the refraction of the eye. The streak retinoscope is found by most practitioners to be easy to use, fast, accurate and especially valuable in determining the axis of astigmatism.
Multi-coated optics.

A Single control sleeve for vergence and rotation.
Totally dustproof , maintenance free.
Metal handle for long lasting operation.
Superior streak quality enable easier and quiker refractions- even in patients with small pupils.
The powerful, bright bulb ensures east recognitior of neutralisation.
The lowest position gives a divergent beam.